Øverst på formularen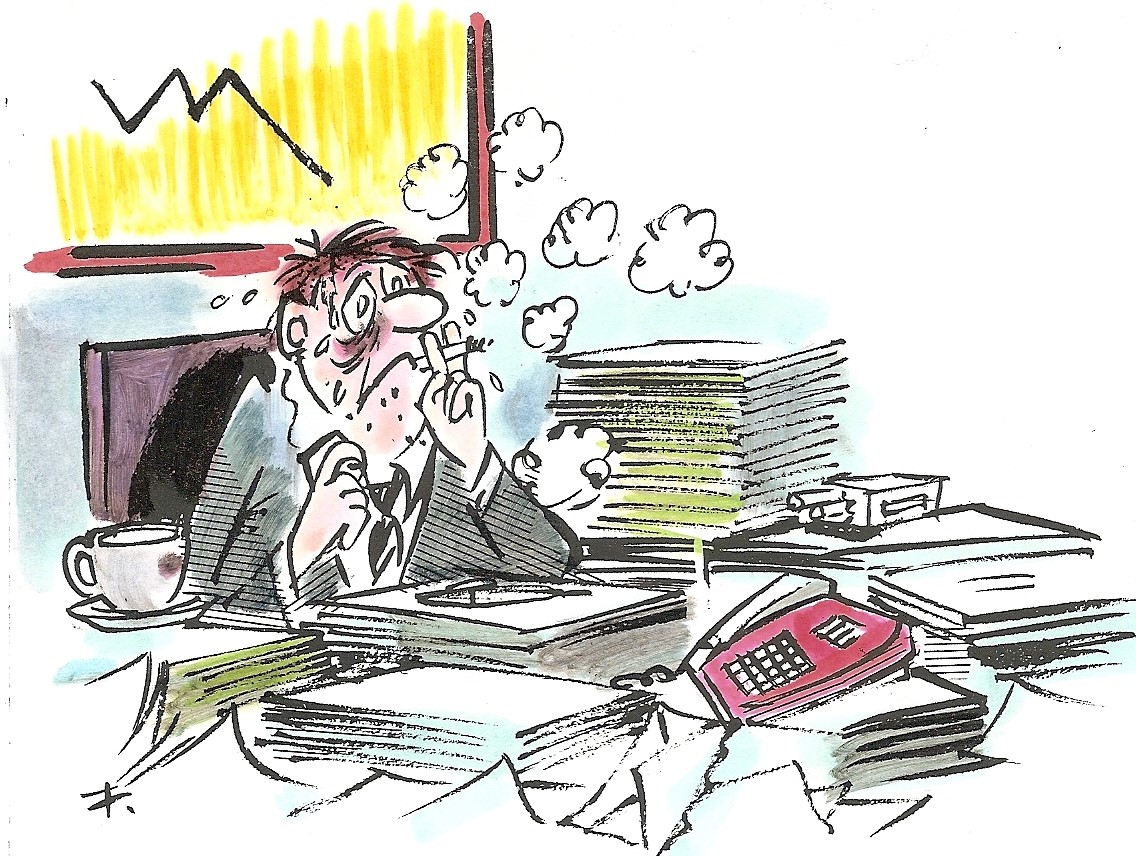 Free of stress!
Everyday de-stressing for everybody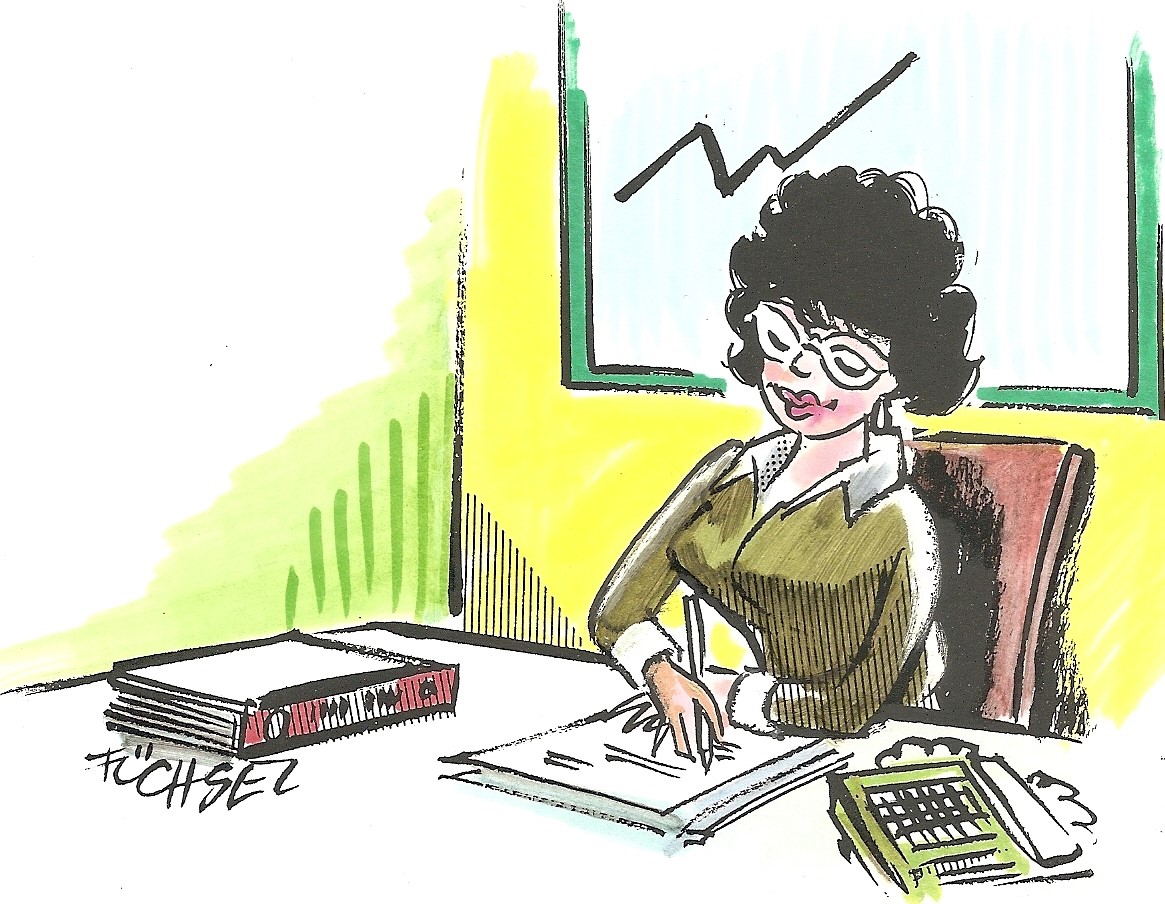 Free of stress!
of
Lars Holm-Pedersen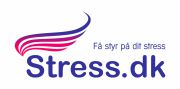 "Få styr på dit stress" è Gain control of your stress
Copyright © 2020 Lars Holm-Pedersen
This work is protected by copyright law!
Full or partial reproduction, transmission in one way or another, be it electronic, mechanical, photocopying etc. without written permission from Stress.dk is prohibited and will be prosecuted.
The writing is for personal use and must not be used for business.
Drawings by Franz Füchsel.
Stress.dk by Lars Holm-Pedersen
Email: info@stress.dk
Dear reader!
The world is of low, and the main reasons for this are - in addition to Corona of course - stress.
Corona will probably have to be managed along the way, but we will not get a better world until people learn to be de-stressed in everyday life - all over the globe.
Therefore, we have modestly set out to spread our "Free from stress" course to more (all?) Languages, and we are now well under way.
We have thus translated the course into preliminary English, German and French, and and "tastings" of this can be seen and selected on our website www.stress.dk.
The test versions are free to read, and then you can test the material and see if you want to go in depth with it and buy the full version of Free from stress!
Stress free! has 14 chapters, which can be viewed by simply typing 'Stress.dk' on your iPhone, iPad or PC - without apostrophes - under the selected languages.
The entire font of approx. 40 A4 pages can be ordered by clicking on the Füchsel drawing at the top of the current language-selected website.
Stress free! costs DKK 100 per license regardless of language. Companies pay for the number of employees (= number of licenses).
Then we send you the full version of "Free from stress" to your e-mail in the chosen language, and you are then free to copy the script to your employees.
With best regards
Stress.dk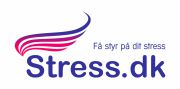 Lars Holm-Pedersen
Dear reader!
We are pleased that you now have our script "Free of stress" in front of you, because it has been a mantra for too long that "stress is also positive", but it has destroyed millions of people, so you should now release for the future.
The problem is that, for millions of years, pressure has been a physical pressure for all humans, animals, insects, etc. in need of vital nutrients and proteins to survive physically.
Survival happened by devouring / eating other living beings - often in everyone's battle against everyone - and this pressure has mobilized combat hormones for all parties to gain extra physical strength, and that is exactly stress.
So all kinds of pressure cause stress, but today there is no longer any physical pressure on us to survive purely physical. We get the essential nutrients and proteins in the stores, which is why we no longer need combat hormones.
Nevertheless, in the early '90s there was a movement about "positive stress" in which therapists postulated that "stress is also positive", so "you should not be sorry for your stress". This 'bought' many stressed people, and the postulate 'positive stress' has apparently come to stay, but why?
For can stress…
relieve pain?

mitigate grief?

solve problems?

reduce loneliness?

prevent bullying?

prevent worries and annoyances?

improve your concentration ability?

improve your thinking?

improve your creativity?
No, not at all!
Stress cannot be used for anything in this regard. Thus, it is decidedly grotesque that mental pressure today provides physical combat readiness that is completely irrelevant for mental problem solving.
But what is then the reason why millions of people have "bought" the postulate "positive stress" anyway?
In an uncertain world mental security is alpha and omega, and when you are told that "stress is also positive", then you become comfortable with your stress, and then you get used to it. Simply!
But that kind of security is fake, because stressed people die like flies, and along the way they have neither quality nor joy of life.
Therefore, the art is now to avoid producing combat hormones no matter how much pressure rests on us, and so we can allow the wild animals to use their stress mechanism in their daily physical fight for food - but civilized people no longer need the stress mechanism.
So herewith the tone is set: you can never prevent mental pressure - but you can prevent stress in yourself!
"Free of stress" shows the way to remove your stress (= peace of mind) and thus obtenir quality of life and joy of life.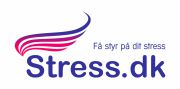 As long as animals and humans have lived on earth, they have had the stress mechanism in common, which happened automatically when they came into battle to obtain food.
Thus, for humans, agriculture only came into existence in recent times after the ice age, so for millions of years, animal food was the primary source of the vital proteins.
The stress mechanism then caused, that the parties of the battle got added tremendous powers to win the survival combat.
Raw strength, ingenuity and fighting tools were important to animals and humans, but the joker in their fights was - emotions:
Anxiety

thus causes the organism to produce adrenaline to strain one's muscles in order to maintain or strangle a prey or opponent.

Anger

causes the organism to produce noradrenaline / norepinephrine, which provides great strength and aggressiveness to attack and defeat a prey or opponent.
As we can see, the emotions anxiety and anger are thus only meant for physical struggle, and thus ordinary people do not need these emotions in everyday life. That is why we call anxiety and anger negative emotions.
• Cortisol
• Different types of anxiety or anger?
Read more in the publication "Free of stress" by clicking on the Füchsel drawing at the top of the website. Then we send the full version of "Free of stress" to your e-mail after your payment.
It is pressure that causes stress, it is as simple as that; but there is a difference in pressure:
There is physical pressure and

there is mental pressure.
In ancient times, as I said, it was especially physical pressure to survive purely physically in physical melee in the same way that boxers and wrestlers today are physically fighting for 'survival'.
Today, however, the pressure is mental - something we are thinking of:
Pressure today are, for example, worries, troubles, problems, loneliness, bullying, sadness, inferiority, but also pain and sorrows.

Anyway our organism still responds as if we are facing a physical pressure or a physical threat, ie. that we respond with physical tension and physical combat readiness.
When you compare 1. (mental pressure) with 2. (physical strain and physical combat readiness), does it then sound reasonable that pressure causes stress?
No, not at all!
It is decidedly grotesque that mental pressure causes physical combat readiness that is completely irrelevant to solving our mental challenges but instead causes insecurity, apathy and overly frequent mental or physical violence.
Read more in the publication "Free of stress" by clicking on the Füchsel drawing at the top of the website. Then we send the full version of "Free of stress" to your e-mail after your payment.
The stress chain shows the principle progress of negative events – from pressure up to being a stressed person.
The stress chain is shown schematically in Appendix A in the full version of "Free of stress".
Negative events cause conscious negative thoughts ...




We experience something unpleasant that we think about with our conscious thoughts.
… which then gives unconscious negative thoughts…
If the conscious thoughts are sufficiently emotional, they will be hidden in the subconscious, from which they are evoked in similar situations in the future, thereby stressing us again (trauma).


… which then causes negative emotions
Both the conscious and the unconscious negative thoughts then cause negative emotions.
Instincts also evoke emotions

Negative emotions activate our combat readiness
We are now excited and aggressive (= stressed)
Unlike the stress chain, the Comfort Chain shows the progress of positive events and up to being a relaxed (unstressed) human being.
The Comfort Chain in 6 points is shown schematically in Appendix B in the full version of "Free of stress".
Positive events produce conscious positive thoughts…
We experience something pleasant (eg with dad and mom or friends and colleagues) that we welcome with our conscious thoughts.
… which then leads to unconscious positive thoughts
If the thoughts are sufficiently emotional, they are stored in our subconscious mind as a lovely memory.


The positive thoughts then leads to positive emotions
Both the conscious and the unconscious positive thoughts then provoke positive emotions such as joy and mental comfort, which dispels the negative emotions anxiety and anger.



Positive instincts also leads to positive emotions
Positive instincts - for example, sense of security of father and mother - also bring about positive emotions.

Therefore, the essential thing in this context is to weaken the stress chain. In this context, we can now look at the individual links in the stress chain and ask ourselves, where we can make efforts to reduce our stress, as no chain is stronger than its weakest link.
We can weaken the individual links in the chain (go to therapy, think positively, take positive attitudes, enjoy alcohol, etc.), but the effect is most often overlooked, because ultimately it is positive emotions that lead to stress reduction - cf. The Comfort Chain.
If, for example, talk therapy does not work, it is maybe because the therapy does not cause lasting positive emotions that can stop stress.

If positive thoughts do not work, then they are probably out of step with reality and therefore do not cause lasting positive feelings.

If positive attitudes ("I like all people!") do not work, then they probably do not conform to the realities, and then again, it is the negative feelings of anxiety and anger that set the agenda and cause stress.

When tobacco, alcohol, drugs, happiness pills, etc. does not de-stress us in the long run, it is because the positive feelings ("We have it ... oh.. oh ... so nice"!) only lasts during the intoxication, and then you are back in anxiety, anger and stress.
The difference between pressure and stress today

Stress prevention?
The Stress chain shows that it is the negative feelings of anxiety and anger that are the direct causes of stress.
The Comfort chain shows that it is the positive feelings of joy and mental comfort that are the direct causes of being de-stressed.
We will now go into depth understanding the importance of emotions in order to get rid of stress.
Negative feelings give us stress and poison our existence, whereas…

Positive emotions make us de-stressed and strengthen our joy of life.
It's okay to be emotional, but not if the emotions are always negative with combat hormones as a result.
On the other hand, getting positive emotions into our lives will strengthen our confidence, self-esteem, joy and quality of life.


If the evolutionary evolution of the human race had meant that we could no longer feel anxiety or anger, it would have been our happiness.
For in a civilized society, we no longer need negative emotions that make us tense and aggressive, threatening and violent.
Instead, dream of a world without fear, anger, and without combat hormones – no quarrels, no violence, no bullying and no fear of not doing your best, and then make that dream come true!
Fortunately, our creator has given us some innate tools to control our emotions so we can make dreams come true…
"What a wonderful world!" sang Louis Armstrong, who made his dreams come true!
To illustrate how simple stress relief can be, we can go back 100 years and listen to a dialogue between Conan Doyle's 2 fictional characters, Sherlock Holmes and Dr. Watson.
The dialogue is basically about stress and stress relief – which at that time was a completely unknown concept – but nonetheless it was just as relevant to human beings 100 years ago as stress is today.
Good morning, Sherlock Holmes. Have you slept well?
Good morning, Dr. Watson. Yes absolutely. After all, I never have sleep problems.
It just makes me wonder why you never have sleep problems?
It's pretty elementary Dr. Watson. Sleep problems are caused by anxiety or anger, and I never feel that.
But how can you avoid it when so much is happening around us that gives normal people anxiety and anger in their everyday life?
You see, Dr. Watson. Anxiety and anger are intended to make us embattled, and I do not need that in my everyday life.
Well, ordinary people also feel anxiety and anger in their everyday life without wanting to be embattled?
Yes, right, Dr. Watson, but …
Feel good

A d-e-e-e-ep inhalation

Exhalation

A better world with happy and confident people

In order to feel wellness via the breath, we will now look at a new and simple method of breathing in everyday life that is not very different from what we already know - but the effect is in turn, a world of difference.
We have thus learned from children's legs to breathe through the nose because:
Feather hair in the trachea prevents dust from entering the lungs

The blood vessels of the nose heat the sucked air so that we do not get cold air into the lungs.
So far so good, but is it also the most appropriate way to breathe for destressing?


Now try to watch your head as you breathe through your nose and then notice that…
you strain your head by inhaling and

you relax your head by exhaling.




It's interesting because ...


Normal breathing through the nose does not relieve stress

Take a deep breath without tensing your head

Exhale to relax head.

Is well-being and relief logical when you are under pressure?
But there is much more than the purely physical with inhaling and exhaling during the active de-stressing – we must also have the "soul" with us and that is a good conscience.
Most people know the feeling that something is nagging. Maybe you haven't achieved what you need to do at work – or maybe the kids have been a little under-prioritized lately.
The bad conscience hits hard and can be hard to get rid of again. But that is not impossible. It's just about how you approach it.
Bad conscience is a feeling we are born with that comes to the surface when we are in a situation we are not comfortable with.
If you have made an appointment - with yourself or with others - that you have not complied with, it will lead to an unpleasant feeling that will cause you to react, because you get stressed and you do not feel good about it.

The underlying idea is that we need a better world, so our organism responds by giving us a bad conscience when what we were doing was not good enough.
Therefore, it is about addressing the event and trying to turn it into something better and positive, and when it does, the event will automatically be stored in your subconscious and give you a good conscience.
Many people have trouble "finding themselves". They do not work properly in everyday life and it usually gets worse over time as the opportunities to find oneself are depleted.
The problem is also, that when we have to find "something" in these Google-times, we search for it directly, and therefore it is natural to believe that when we have to find ourselves, we must also search for "it" in ourselves.


Finding oneself is different from person to person, but in general it has something to do with being happy, having a good time with oneself and one's surroundings, not having more personal problems than you also have time to cultivate hobbies, work, family, etc.
Our breathing distracts our thinking and concentration, but for this we can use active de-stressing combined with good conscience, because then inhalations and exhalations occur imperceptibly and smoothly without distracting our thinking.

In short, the Active Relief works with a good conscience in an ongoing cycle involving a clear conscience, breathing deeply into the abdomen, exhaling with a sigh of relief, and relaxing the head.
In short, sleep and rest should not be something shaggy (count sheep etc.), for it is about falling asleep or rest as soon as possible without further frills.
But in addition, a little background knowledge about this may still be a good idea…
When we need to sleep or rest, we must not be aware of anything, because it keeps us awake. Then again, a good conscience helps sleep and rest absolutely fantastic.
Unfortunately, most of us have bad consciences because we do not achieve everything we want, etc., but as shown in Chapter 9, the bad conscience stresses us to no avail to the world.
When we then need to sleep or rest, the subconscious mind pokes us in the head and reminds us of the many chores that we yet have to accomplish – well helped by (unrealistic?) daily plans.

Therefore, use the Active de-stressing with a good conscience. We already know the active de-stressing, but fortunately it takes almost nothing in terms of good conscience before it has a great effect, just ...
give your girl or boyfriend a hug,

do the dishes

air the dog, etc.
as they require virtually no thought activity, but that presupposes that you let the good conscience seep into the subconscious, for otherwise it has no effect when it is constantly interrupted by thought activity and bad consciences.

Precisely the will for survival was a major factor in the physical survival fights of the past, as precisely the will activated - and activates to this day - combat hormones.
We know it from everyday life in the kitchen if we can't get the lid of a can of glass. Then we get 'crazy' and get extra power, and suddenly the lid is twisted off, because the will activates the combat hormone noradrenaline.
So our will ("I will") thus activates noradrenaline as a remnant of a distant past, but (apart from the canned glass) we cannot use it for anything in our everyday life.
We can therefore conclude, that willpower is something the devil has created in anger, and it is therefore important that we get it (the will) under control in our daily lives.
That is why it often goes wrong, when we want something as innocent as wanting to do a conscientious work. Then we typically tighten our muscles and therefore get tense and sore shoulders and a tense head that counteracts a comfortable relaxation - and thinking.
Bullying is largely due to the fact that you do not harmonize with each other, and there can be many reasons for this.
But bullying is often due to the fact that one or more people have aversion to another person, and therefore rot together against that person.
We know some reasons for this, but as these reasons are not accepted by the general public (horoscopes) and thus are labeled as "controversial", they will not be addressed in this publication.

On the other hand, you can have

Chapter 14 – Bullying

sent to you free of charge, if you simply send the word "Bullying" with your e-mail address to lars@stress.dk . Then it will be sent without further ado.
The advices given in this course "Free of stress" is practical advices that has worked on normal, sick or stressed people, so we sincerely hope that they will also improve your quality of life and joy of life, no matter who you are.
But it is important to note that de-stressing in all its simplicity is about:
Positive feelings and

Good conscience
And how to get there!
We wish you all the best of luck in the future!
Yours sincerely!

The team behind Stress.dk